Version:4.6-WB-SNAPSHOT -fsm13 (06/15/2021 06:09)
New to FSM: Consolidated Resolution Code for Equipment Swaps
Summary:
Starting on 6/16/2021, an update to FSM will be made regarding how equipment swaps are displayed and the corresponding Resolution Codes when completing a Service Call. See details below:
Replaced Modem, Replaced TRIA and Replaced Additional Equipment Resolution Codes have been consolidated into a single Resolution Code – Replaced Equipment.
If FSM identifies new equipment (modems, TRIAs, etc.) – the "Replaced Equipment" Resolution Code will automatically be selected and serial numbers and/or MAC addresses will display in a table with green text in the FSM UI.
Example:

FSM Mobile App (Android and iOS):
The new consolidated Resolution Code also applies to the FSM Mobile App. If new equipment is detected, the "Replaced Equipment" Resolution Code is automatically selected and will populate the new equipment information like so:
iOS: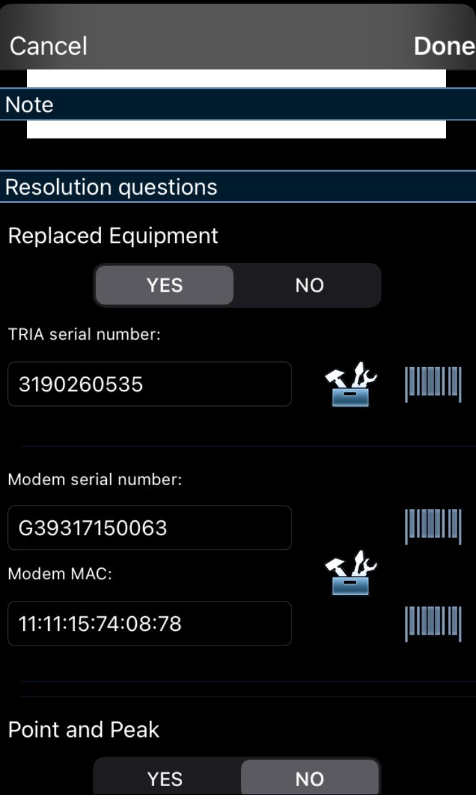 Android: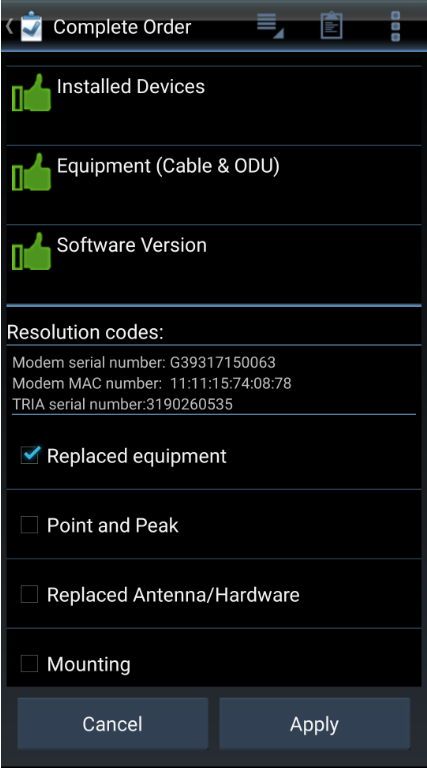 Questions? Feel free to e-mail us at FSMAdministrator@viasat.com!