Scheduling Work Orders
This Job Aid covers:
How to schedule Work Orders in FSM
Note: Until a technician is assigned to a work order to "unlock" it, only the information shown under Basic data and Current Service Ordered will be visible.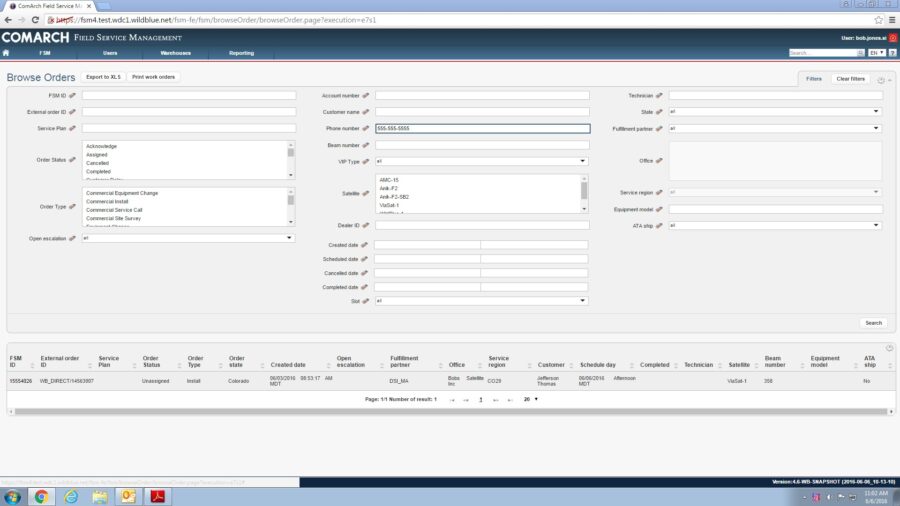 1. Click on the FSM ID link of the order you wish to schedule.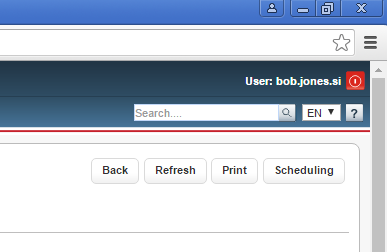 2. Click Scheduling.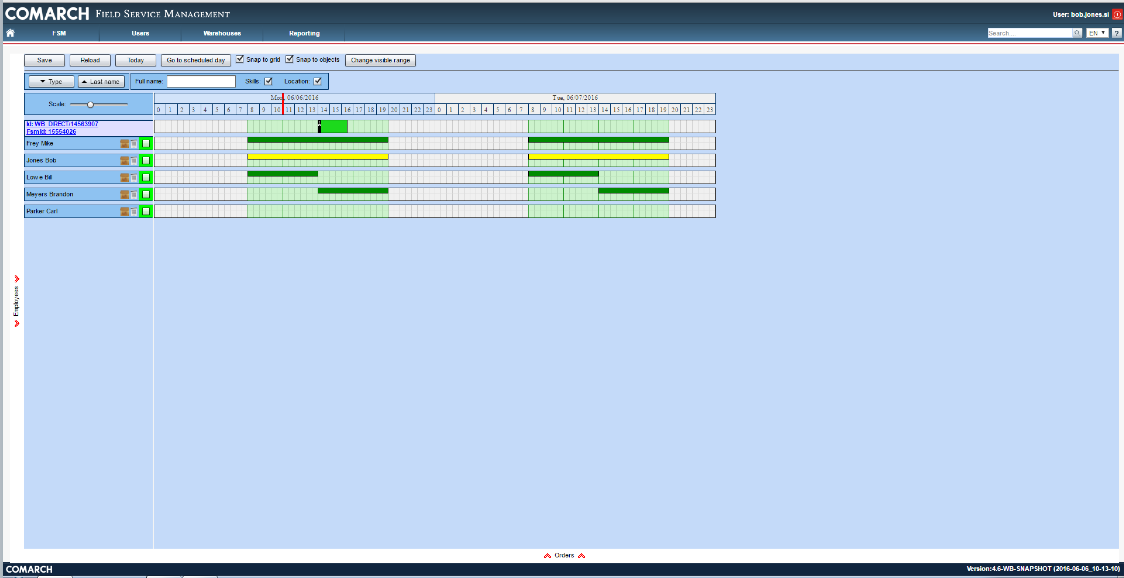 3. The scheduling grid shows available technicians on the left side and time slots in the middle.
Dark green bars = technician is available for regular Work Time
Yellow bars = available for Overtime.
No dark bar = not available for that date and time.
To add availability to a technician, double-click in the timeline.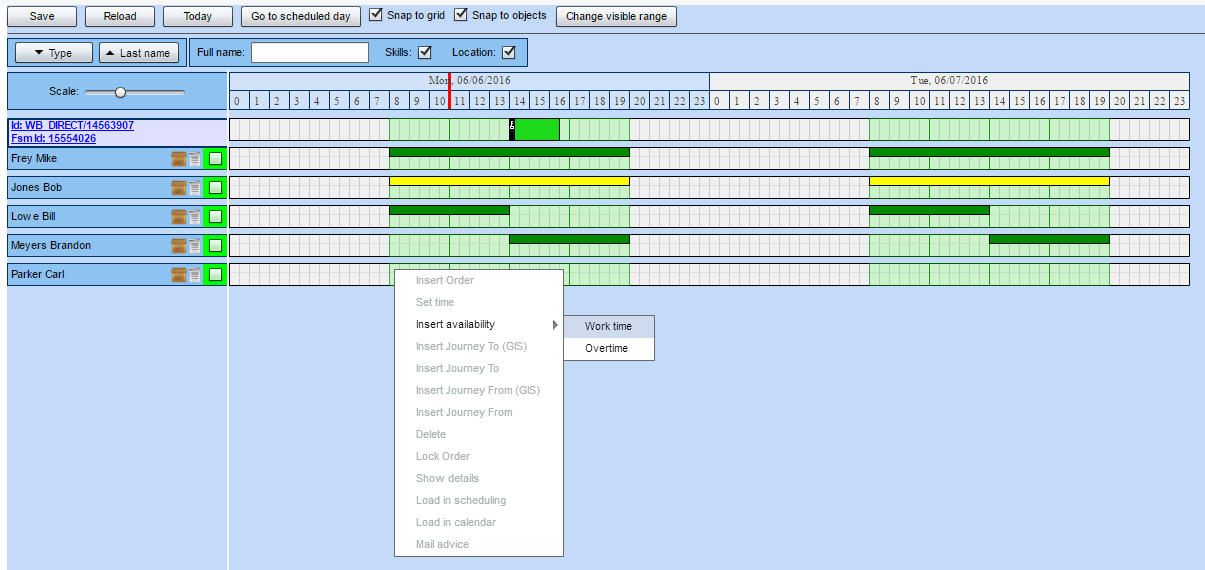 4. Hover over Insert Availability, then select either Work Time or Overtime.

5. A small bar will indicate availability. Drag in either direction to extend available time.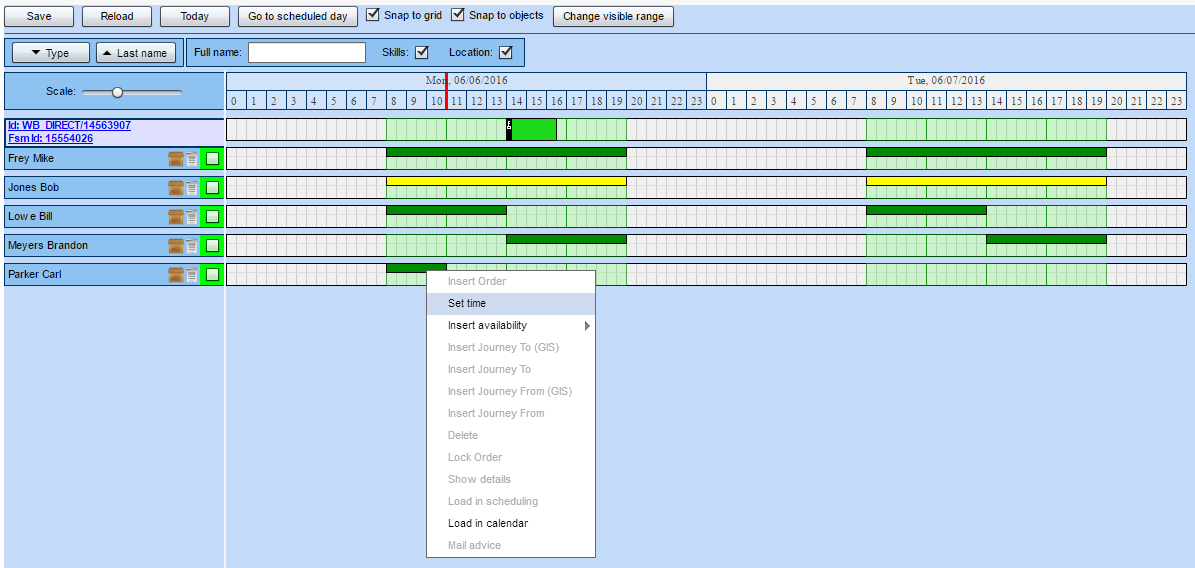 6. Double click the bar and select Set Time to pick an exact range.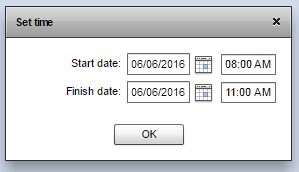 7. To assign a work order to a technician, double click the work order's timeline.

8. Select Insert Order.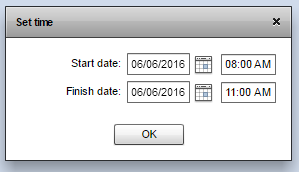 9. Set the Start and Finish Date and click OK.

10. A green bar will appear at the duration indicated. To assign a technician, click the checkbox next to their name.

If the technician does not have Work Time available, an error message will appear.

11. Once the technician is selected, click Save.

12. When the screen refreshes, the technician assigned now has a block on the lower level of their timeline that coincides with the work order timeline, indicating that they are assigned to that work order at that time.
To re-assign the work order to a different technician, uncheck the box next to the technician.

13. If the date or time of the work order needs to change, do this while no technician is assigned. Then select the checkbox next to the new technician and click Save.

14. To return to the work order, click the blue work order link.