Tech Bulletin: Viasat's customer on-boarding program

EasyStart
Viasat's customer on-boarding program
Hello, !
EasyStart is going digital! Major improvements have been made to Viasat's Customer On-boarding program to assist technicians in helping customers start using their new internet service.
We've customized the Viasat Browser so it's a one-stop-shop for completing EasyStart tasks. As you can see in the image below, when the Viasat Browser is downloaded for the first time, it's pre-loaded with icons linked to important URLs to helping customers navigate EasyStart tasks from one central place.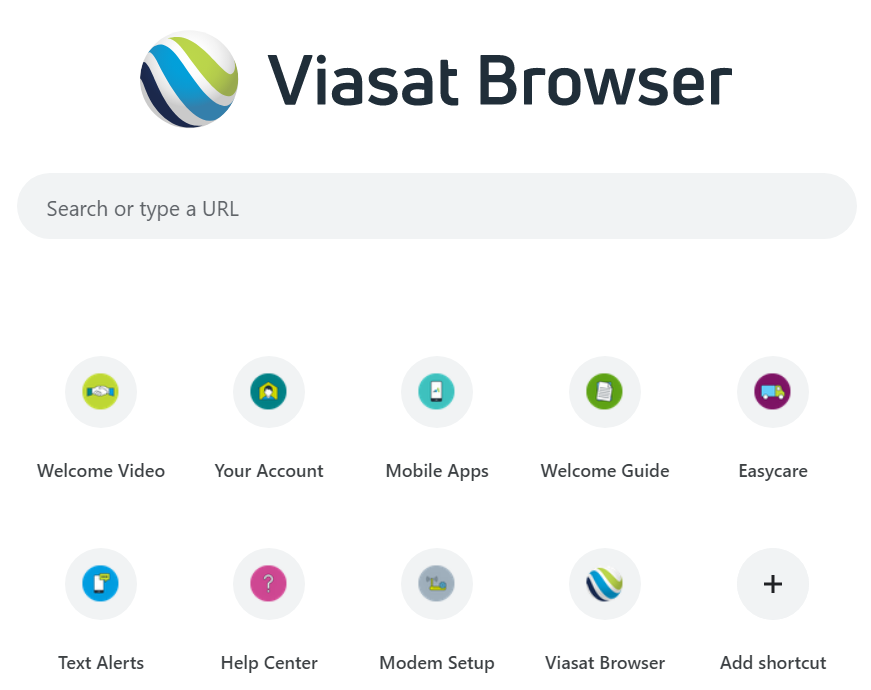 Another big improvement includes a new version of the Welcome Video and its web page that further supports customer on-boarding. This is another central location where EasyStart tasks can be completed.
Click on the image to be taken to the web page.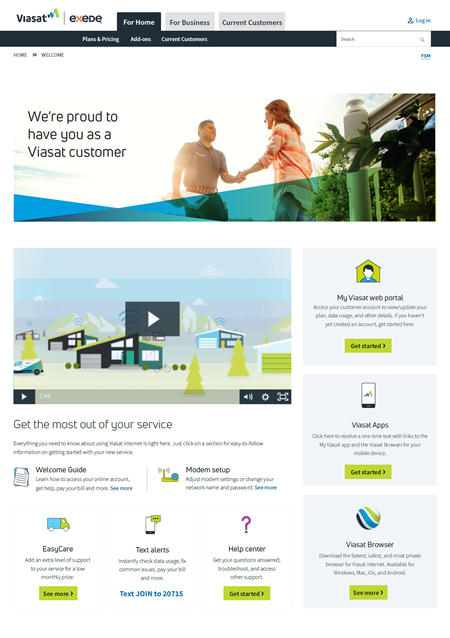 Other EasyStart improvements include updated versions of the Technician Checklist and Welcome Guide. Please make sure to recycle old copies and use the new versions. The Technician Checklist is on version 5 and the Welcome Guide has a new image on the cover.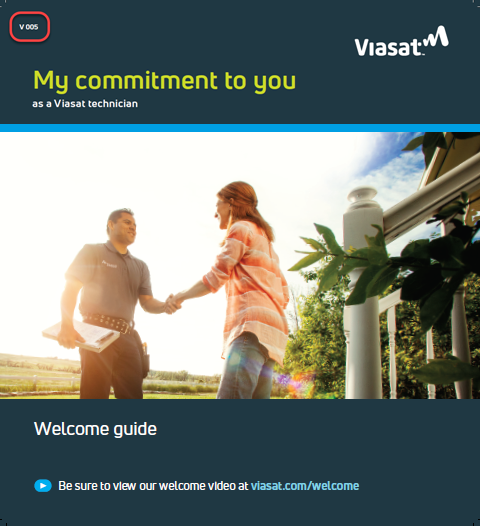 ---
What is EasyStart?
EasyStart is Viasat's customer on-boarding program that provides customers with a starting point for their new internet service. There are two tools you should use on every job to help complete the EasyStart process and its tasks:
Viasat Technician Checklist
Customer Welcome Guide
There is no cost for EasyStart materials, and your retailer/manager should have both the technician checklist and welcome guide in stock for you to use.
For more information on the tools and the tasks, please see the FAQ.
---
EasyStart tasks
When completing an installation or upgrade for a customer, finish the following tasks as part of this program:
Viasat Browser
Welcome video
Account registration
Account login
MyViasat mobile app – formerly known as Viasat Internet mobile app.
EasyStart tasks can also be completed at viasat.com/welcome
Be sure to go to Viasat Discover for EasyStart training!
---
---
Why do this?
To put it simply, to increase the value of our services for our customers. It provides them with multiple benefits, including access to their account and information and tools for support – all without them needing to call customer care!
To get both the checklist and customer guide, please reach out to your retailer/manager.