Viasat Products Manual – IDU
Summary
The following information discusses the Viasat components used in providing Internet service.
This Job Aid covers:
This job aid supports all audiences.
Indoor Unit
The Satellite Modem provides the interface between the satellite and the customer's computer. The modem is located inside the customer's premise and connects to the Outdoor Unit (ODU) through either a set of Coax Transmit (TX) and Receiver (RX) cable or a single combined TX/RX cable, depending on the modem model. The modem and customer's computer are connected by an Ethernet cable.
Viasat Wireless Gateway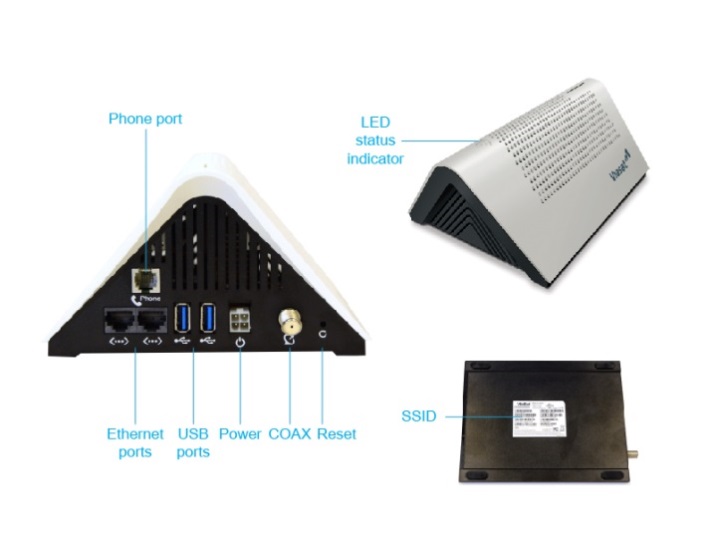 Combined LED status indicators for network and Wi-Fi
Wi-Fi 802.11 b/g/n/ac (Wi-Fi 5)
Integrated ATA
Physical Connections for:

Power adapter
USB – for charging devices only
Phone port
TX/RX COAX
Ethernet
Viasat Home Gateway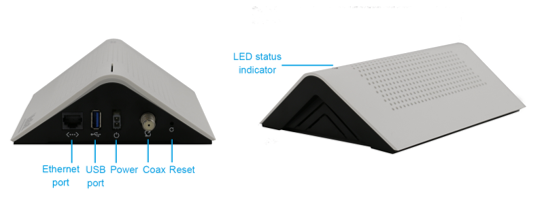 LED status indicator for network
Physical Connections for:

Power adapter
USB – for charging devices only
TX/RX COAX
Ethernet
Satellite Modem Features Exede/SurfBeam 2+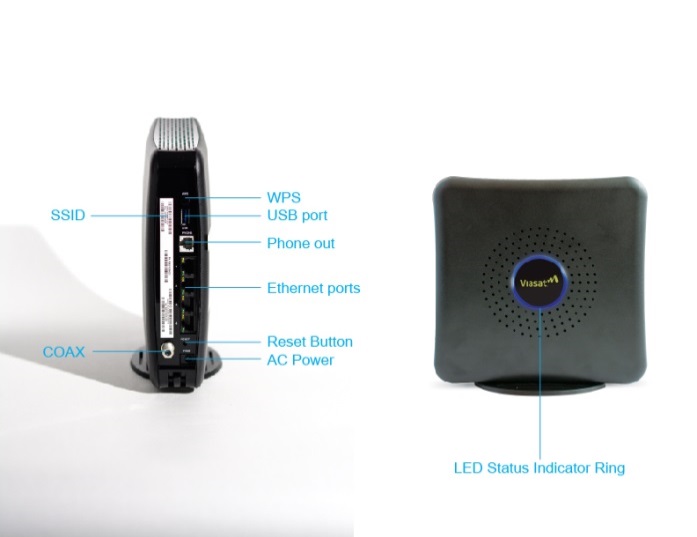 LED status indicator ring
Wi-Fi 802.11 b/g/n (Wi-Fi 4)
Integrated ATA
Physical Connections for:

Power adapter
USB
Phone port
TX/RX COAX
Ethernet
Satellite Modem Features Exede/SurfBeam 2 – Single IFL*

LED status for Power
LED status indicators for the RX/TX/LAN data paths
Physical Connections for:

Power adapter
USB
TX/RX COAX
Ethernet
*Inter-facility Link (IFL)
Satellite Modem Features Exede/SurfBeam 2 – 2 IFL*
LED status for Power
LED status indicators for the RX/TX/LAN data paths
USB Port included for future expansion
Physical Connections for:

Power adapter
USB
RX COAX
TX COAX
Ethernet
*Inter-facility Link (IFL)
Satellite Modem Features – WildBlue/SurfBeam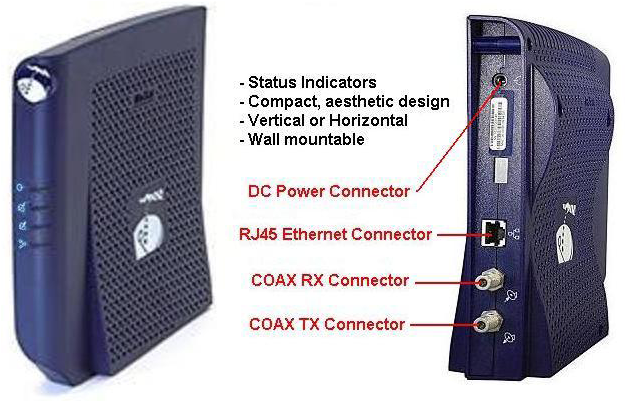 LED status for Power
LED status indicators for the RX/TX/LAN data path
Physical Connections for:

Power adapter
RX COAX
TX COAX
Ethernet