Tech Bulletin: Stream Public Beta Launch

Stream Pubic Beta Launch
Hello,
Viasat has launched Stream in all ViaSat-2 small beams and will soon be expanding to ViaSat-1 beam as well. Viasat Stream is an exclusive solution that works with participating streaming providers letting customers watch movies and shows any time without using their plan data.
Viasat Stream is starting with Disney+ and uses customers' current Disney+ subscription, our patented technology, and a hub so they can watch all the Disney+ shows and movies they want without it affecting their data usage. After a customer adds Viasat Stream to their internet service they are sent a hub that easily connects to the back of the Viasat modem.
Here is how the hub is connected: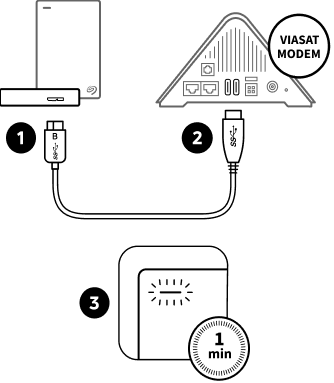 Connect the USB Micro-B end of the cable to the hub's USB Micro-B port
Connect the USB end of the cable to the USB port on your Viasat modem.
Check that the LED light on the hub is on or blinking and wait one minute.
Technicians will not be required to connect the hub as customers are able to connect it themselves, but be aware you may see one when out on a job. If you perform a modem swap with a customer who has a Stream device, please reconnect the Stream device to the new modem after the swap has been completed.