Updating the Service on a Viasat Account using Order Management
Summary
This Desk Reference covers:
This Desk Reference supports the Authorized Reseller audience. It covers how to transition (update) a Viasat account between service plans.
Important! The reseller also reviews the customer's current usage and discusses whether the change in the package will result in an immediate Data Allowance Policy restriction. It may be better to wait until the new billing cycle begins before downgrading a package.
Update a Service
Note: The Provisioning Status field must read Active in the Volubill Provisioning Info column of the SVT tab of the Support Portal before beginning the Suspend Process. Confirm the customer's current service level (plan/package) in the lower part of the same column.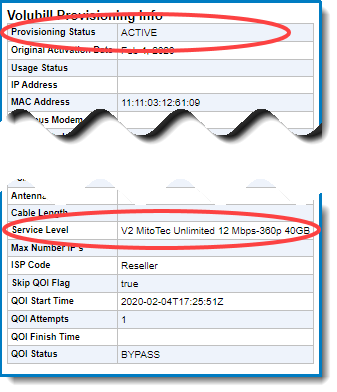 Log into the Support Portal, and search for the customer from the Home tab using one of these methods:
Phone Number
Modem MAC
First name, Last name
If necessary, click the WildBlue Account # link of the desired customer from the search results list.
With the customer showing in Current Customer grid, click the Orders tab

Then the Order Management sub-tab. The page now looks like this.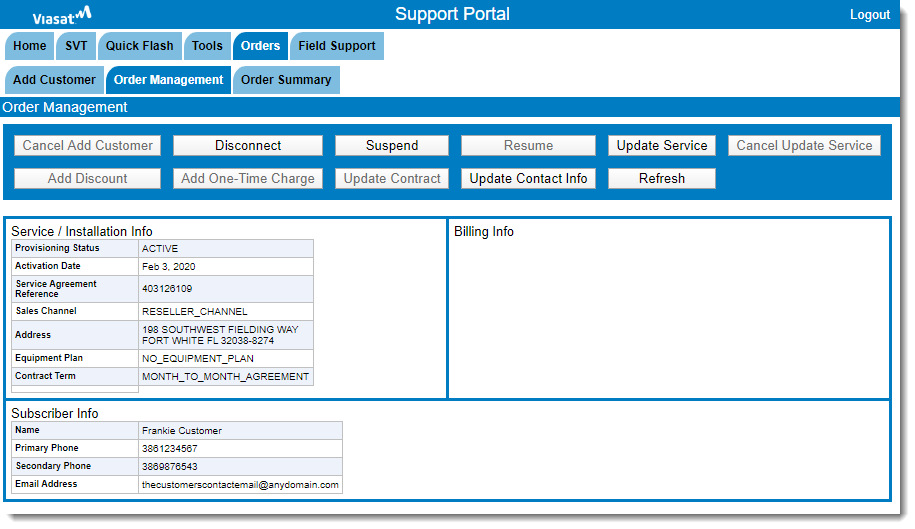 Click the Update Service button. The Packages page appears.

The packages available in the customer's beam are listed, with the currently installed package listed first.
Select the new package ; the Plan Name turns green.
Click Next

.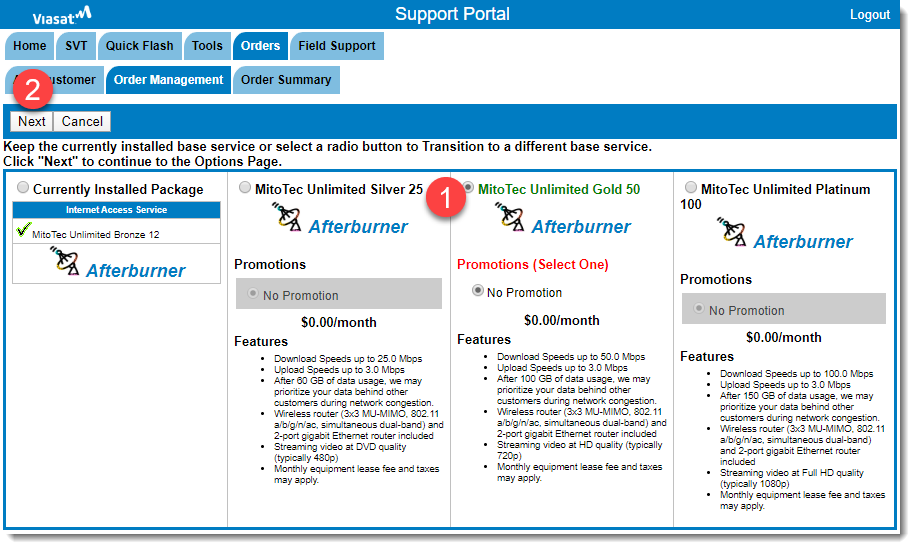 The Confirmation page appears.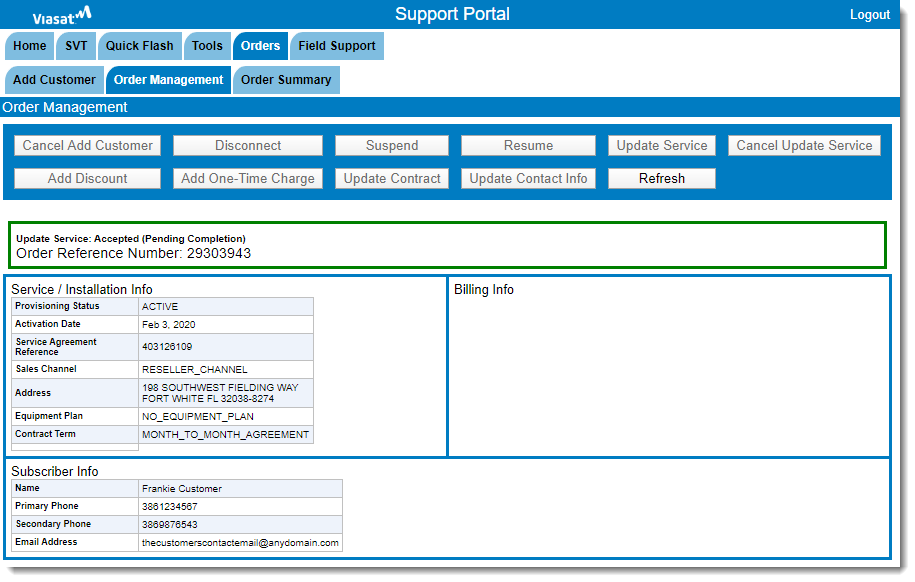 Wait a few minutes, and then confirm the change in the Volubill Provisioning Info column in SVT